The Difference between Rent Controlled verses Rent Stabilized Apartments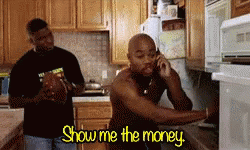 Yes there is a difference between Rent Controlled and Rent Stabilized Apartments. It's all about the money. Both types of apartments are considered 'Rent Regulated' Apartments. The rent a tenant must pay is generally far below the market rate that the landlord could typically charge for the unit. Therefore these units are valuable to the tenants who have them because the tenancy can be passed on through the family or someone that is considered close to you and has lived with you in the unit. The landlord and tenant cannot contract outside of the governing statutes for these types of units. There are significant differences between the two types of units.
Rent Control generally applies to residential buildings built before 1947 in municipalities such as New York City, among others, which did not declare an end to the postwar rental housing emergency. The rent stays stagnant and therefore it would be possible to pay under $100 a month in rent in such a unit. These are considered the most valuable apartments. There have been 10 room apartments in the upper east side which have rents set at not more than $1000 per month. But good luck finding a tenant willing to give it up!
In NYC, Rent Stabilized apartments are generally those apartments in buildings of six or more units built between February 1, 1947 and January 1, 1974. Rent Stabilized apartments are still much lower than market rate to rent. The landlord has a right to increase the rent in accordance with the landlord's expenses by applying to The Rent Guidelines Board which regulates the rent on Rent Stabilized Units only. Generally, a landlord can convert a Rent Stabilized apartment to a market rate apartment. The landlord must do significant renovation to the apartment, such as a complete gutting of the apartment down to the floor beams, and applying to the Rent Guidelines Board to convert the unit to a market rate apartment. Otherwise, when a Rent Stabilized unit is vacated by a tenant it remains Rent Stablized.
When Rent Controlled Apartments become vacant they automatically convert to a Rent Stabilized Apartment. The landlord cannot unilaterally declare that the unit is now market rate and then start marketing it as such. If a legitimate case for rent over charge is brought against a Rent Stabilized unit's landlord, the landlord can be required to repay all the rent paid by the tenant which was charged above what was the tenant was legally required to pay as well as hefty fines and the tenants legal fees. The landlord must attach certain riders to a lease for a Rent Stabilized Apartment.
If you are a tenant being forced to pay above market rent for your unit or you are a landlord who is defending such a claim, Diana Mohyi Attorney at Law P.C. can assist you to resolve your dispute.
See more on this topic at https://www1.nyc.gov/site/rentguidelinesboard/resources/rent-control.page